Harrison Debuts His First Solo Track 'Blinding My Vision'
Harrison a multi-talented artist as a vocalist, DJ, and producer welcomes the new year with his own signature work of music. Harrison debuts a ritzy solo release Blinding My Vision including an official music video. This is only the initial part of the imaginative potential Harrison will convey for his musical career as a solo artist.
Harrison crafts up a future bass trap track including his own vocals that he is so sought after for.
From his early 20s, he has unfolded a successful path with grand support of big names and collaborations. Due to his individualist vocals, Harrison gains the likes of artists including Dimitri Vegas & Like Mike, Tiesto, and Avicii. Later, the young producer teams up with the #1 DJ on Top DJ Mag Hardwell for the release of Sally.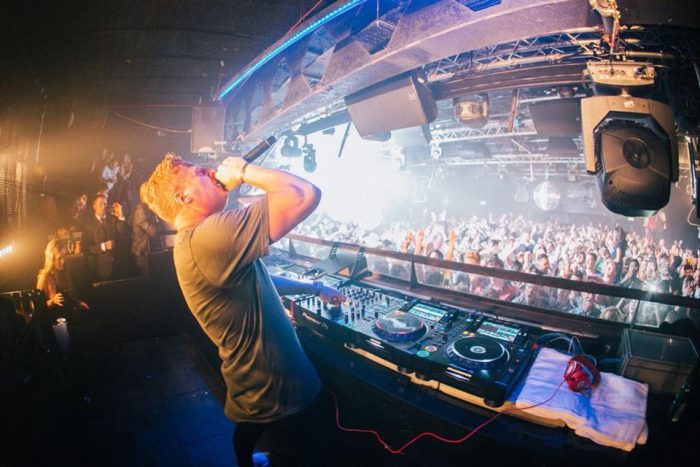 In the debut of Blinding My Vision, he announces his brand new record label, Outlaw Records. Both of these discharges are a representation of the gifts he ventures out.
Harrison's own words on Outlaw Records:
"Outlaw Records is my way of stepping out of my sound and exploring a new path with my music. I've had the pleasure of sharing studio time and collaborating with some incredible artists on many of my previous releases and that's been truly amazing. For me now, I want to put a focus on my own songwriting and musical visions with my own label. I love collaborating and it will forever play a role in my music but being in the studio this past year I've felt I needed to express my abilities in a way that's completely fresh. The music I'm making today feels more like the Harrison sound I've always wanted to create."
Exclusive Shots of Harrison's Official Music Video
Fueling the energy of his up and coming endeavors and demonstrating his enthusiasm in venturing out solo, his sound is one that could just dwell from a genuine craftsman taking control of his own career future.
Watch Harrison's Blinding My Vision official music video here and download the track here for free!
Follow Harrison: